Bottles & Bites
Sushi / Tapas / Wines
Tuesday to Sunday: 5 pm - 12 pm midnight
Reservations: 1 (868) 308 BITE
Independently run and operated from Tradewinds Hotel
We welcome you to experience our scrumptious sushi and tapas as well as our wide array of wines and cocktails. At Bottles and Bites quality food and quality service go hand in hand. Our restaurant and bar is nestled in the warm and friendly Tradewinds Hotel which lends to the beautiful ambience we offer to you. We are aptly considered to be South 's Hidden Treasure. Bottles and Bites Restaurant and Bar.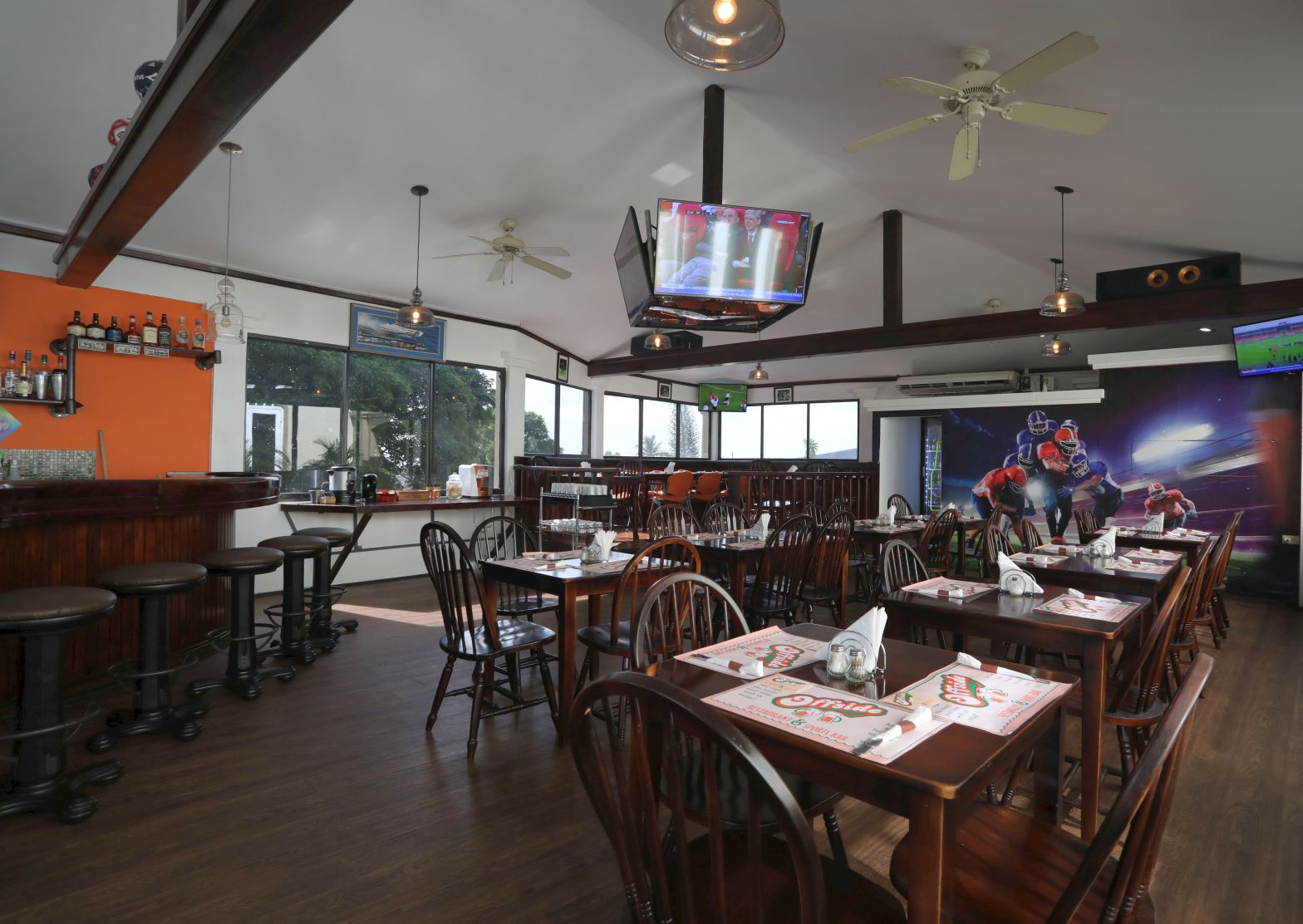 Offside Restaurant & SportsBar
Independently run and operated from Tradewinds Hotel
Breakfast/Lunch/Dinner
Sunday
-
Thursday
:
5 am - 10:30 pm
Friday
&
Saturday
:
5 am - 12 pm
midnight
Reservations: 1 (868) 223 5656
Recently re-opened under new management, Offside Restaurant & Sports Bar offers breakfast, lunch and dinner. Eight televisions feature sports and news all day, every day. There is the option for indoor dining or outdoor with a beautiful poolside setting. Our very diverse menu caters to everyone's taste buds. From sandwiches, burgers and wings to steaks and seafood dishes, there is something for everyone. We have an array of different beers, wines and creative cocktails. Catering for business and private functions can also be arranged with us.