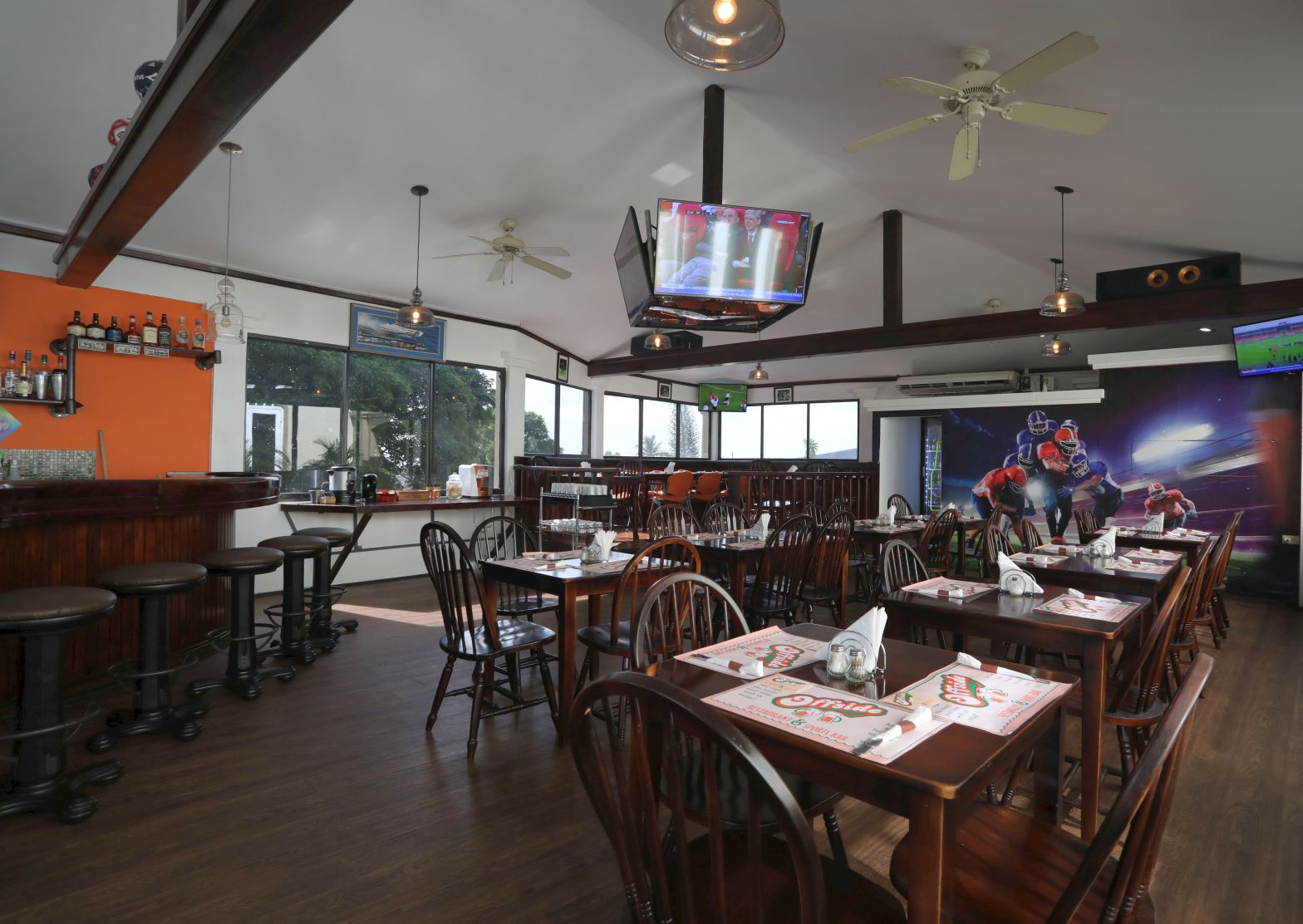 38 London Street St. Joseph Village, San Fernando
At Tradewinds Hotel
Independently run and operated from Tradewinds Hotel

Re – opened recently, under new management, Offside Restaurant & Sports Bar is a restaurant and bar that offer breakfast, lunch dinner to hotel guests and walk-in customers alike.
Eight (8) televisions offer sports and news all day long, every day. A beautiful poolside setting guarantees an enjoyable experience. Try one of our cocktails, prepared for you by one of our prize-winning bartender.
Our very diverse menu and drinks list caters to everyone's taste buds. We offer dishes for the health conscience person, but you can go for the T-bone steak or a massive Monster Burger as well.



We offer catering for business and private functions alike.




For information or reservations, please call us at 223 5656